The increasing use of solar power in Minnesota is proof that solar is viable in the northern latitudes. In fact, the state is now ranked 13th in the nation with its total solar capacity of 1,093 megawatts. This is enough electricity for 152,340 homes.
Get connected to a trusted and affordable solar panel installer in Minnesota by filling out the form on this page. Read further for information about the state's solar industry.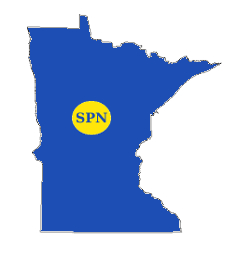 Here are some key numbers about The North Star State's solar installation activity to date;*
There are more than 183 solar companies operating in Minnesota. They actively employ about 4,602 people.
Prices are significantly lower in the state – 47 percent lower through the previous 5 years.
The grand cumulative total of solar investments in the state is now $1.652 billion.
Minnesota is now home to some large sized solar panel installations. These include the Slayton Solar Project and the IKEA Bloomington install at 2 megawatts and 1 megawatt, respectively. The Dodge Holdco Solar project is among the largest at 5 megawatts. The Marshall Solar Energy Project has been proposed for an install near Marshall, Minnesota. The project would be about 62 megawatts. Solar gardens are also planned which could provide as much as 200 megawatts for the state's power customers.
The state has a solid net metering policy. Sizes for residential applications can be as large as 40 kilowatts. Customers are compensated at the retail rate for their excess solar. The aggregate capacity limit is 4 percent of annual electricity sales. This is higher than many states.**
A total of 25 percent of electrical generation must be met by renewables according to the state's Renewables Portfolio Standard. The state also has a progressive solar goal of 10 percent by 2030.**
Solar contractors can be found throughout most of the state. A total of approximately 69 installers are actively doing jobs in Minnesota. Many can be found in the Minneapolis area including; Bloomington, Burnsville, Minnetonka, Maple Grove, Brooklyn Park, Coon Rapids, Eden Prairie, and Woodbury. Installers also service St. Paul, Duluth, Rochester, Mankato, Willmar, Alexandria, Pine River, and Granite Falls to name a few.
Fill the form on this page to get connected to an affordable installer in Minnesota today.
*Information and figures gathered from seia.org.
**Information and figures gathered from dsireusa.org.