The solar industry has made considerable strides in Alabama in recent years. Significant solar installations have brought the state up to being ranked 26th nationwide with a total of 283 megawatts. This is enough power for 31,000 homes.
Starting in 2016, major utility-scale projects have been completed, bringing some major solar presence to the state. Most notably is the Lafayette Solar Farm which can generate up to 72 megawatts and power 7,413 homes. The Fort Rucker Solar Array is a 10 megawatt system that can proved more than a thousand homes with electricity.
Unfortunately, it is currently still not a favorable proposition for homeowners to consider going solar. There is no net metering policy to credit those with solar for their excess power. In fact, the opposite is the case, there's monthly fees associated with having solar. Alabama is one of the only states left in the country without net metering, so hopefully that will change soon.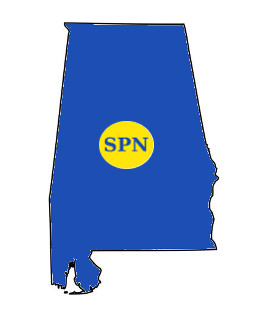 Fill out the form on this page for a trusted solar panel installer in Alabama. Continue for more details on the state's growing solar industry;*
About $55 million was spent in 2018 to expand solar panel installations in Alabama. Cumulatively, the state has now invested $338 million in solar projects.
46 MW of solar was added in 2018, ranking the state a respectable 29th nationally for that year.
Prices for solar in Alabama have dropped 47 percent over the last 5 years.
There's at least 48 solar companies throughout Alabama. They employ about 614 people.
Toyota also has some solar presence in the state with a .14 megawatt system located in Huntsville.*
Residential solar installers account for a decent percentage of all companies at 17. They can largely be found in Huntsville, Birmingham, Montgomery, and Mobile.
Solar-Power-Now.com is your source for a trusted solar installer in Alabama. Fill out the form to be connected to an affordable contractor.
*Information and figures gathered from seia.org.