Pennsylvania has one of the highest concentrations of solar businesses in America. It should be no surprise that it has 420 MW of installed solar capacity – enough to power more than 52,000 homes. This makes it 22nd in the nation.*
You can get connected to a trusted solar panel installer in Pennsylvania by filling out the form on this page. Continue reading for more information on the state's solar industry.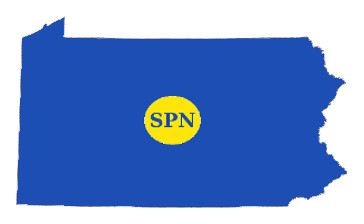 Here's more information about recent solar installations in Pennsylvania:*
A significant $141 million was invested in the state at all levels – residential, commercial, and utility in 2018. The grand total investment now stands at $1.65 billion.
The state was ranked 26th in the nation for total solar power installed in 2018 at 56 MW.
There are more than 559 solar related companies in the state. They collectively employ about 4,219 people.
The state has a relatively aggressive Renewables Portfolio Standard in which 18% of energy produced must be from alternative and clean energy sources. Photovoltaics must account for at least 0.5% of that figure.**
The net metering standards in the state are also favorable. Residential customers with system sizes up to 50 KW can can utilize net metering. Excess solar energy is reconciled annually at "price-to-compare" rate. This is the utilities' rate minus distribution charges.**
As previously mentioned, The Quaker State has numerous solar companies. In addition to its many solar panel manufacturing companies, the state also has about 312 contractors.*
The state's solar 309 installers can be found throughout the state, with the largest concentrations near the largest two cities – Pittsburgh and Philadelphia. Many installers also service Allentown, Reading, Erie, Bethlehem, Scranton, Levittown, Lancaster, Harrisburg, West Chester, and Pottstown among others.
Solar-Power-Now.com strives to connect its visitors with affordable and high quality solar installers. Just fill out the form on this page to start saving money with solar power.
*Information and figures gathered from seia.org
**Information and figures gathered from dsireusa.org