Concept By US offers a turn-key, solar energy storage system.
Company Overview
The company was established in 2012. Based in Florida, Concept By US services both national and international customers. It's the company's mission to contribute to a sustainable and environmentally sound future.
Concept By US was founded by Mr. Uwe Corbach. His team consists of leading R&D scientists and engineers, product designers, software developers, and marketing experts.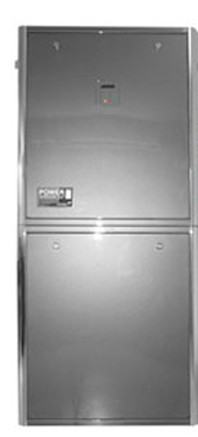 Product
Concept By US offers an 5 kWh, 10 kWh, or 15 kWh lithium-iron energy storage system called the Powerstation 247. The system is promoted as being an easy "plug and play" set up. In addition to the three different system sizes, it integrates with up to 3 hybrid inverters. MPP-trackers, charge controller, all field wiring terminals and disconnect switches come standard.
The company utilizes Lithium-iron chemistry for its battery systems. They're known for longevity, environmentally friendliness, and safety. The 5 kWh Powerstation 247 has a total weight of 198 lbs and measures 70″x 32″x 20″. It's UL rated and has a 5 year warranty.
Availability
The Concept By US Powerstation 247 system may already be available in your area.
Fill out the form on this page for current availability.
Summary
With its various sized systems and solid lithium-iron technology, Concept by US' Powerstation 247 is primed for considerable growth in the coming years. The company's 5 year warranty is only half of the industry norm. However, the company claims that their energy storage system can last up to 20 years. The system's form factor is large. The fact that the company is looking to expand both domestically and internationally also bodes well.