In an executive order signed by President Obama on March 19, 2015, The United States government must cut its greenhouse gas emissions by at least 40 percent over the next 10 years. This will be achievable by the other part of the plan which entails growing the government's renewable energy production by 30 percent over the same period.
This article, by way of The Washington Post, also details pressure that the President is putting on large corporations and electric utilities to follow suit. Some of these include General Electric, IBM, and Honeywell. Combining all of the carbon cuts together would amount to 26 million tons of CO2 removed from the atmosphere by 2025.
The President has also reached out to Britain's Prince Charles and his wife, the Duchess of Cornwall. The meeting addressed what the two countries can do to further promote renewable energy and reduce carbon emissions.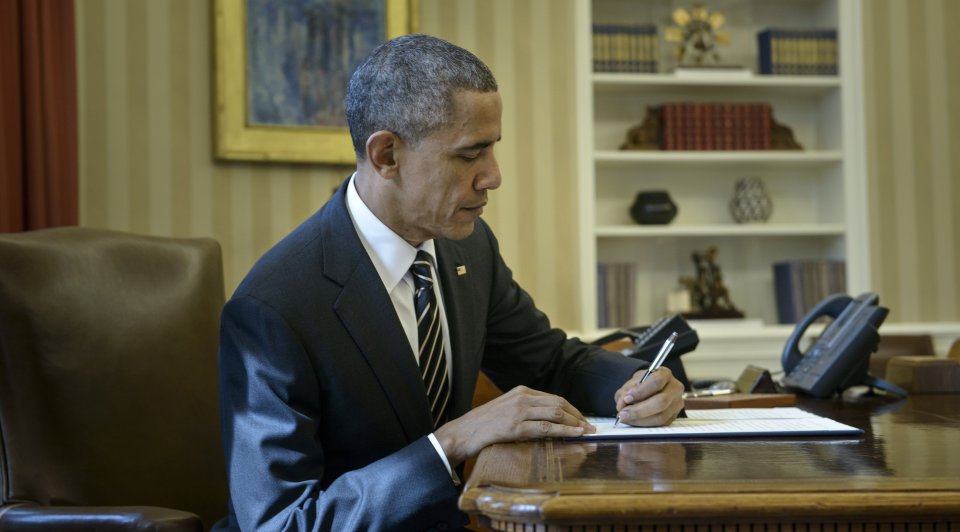 More details of Obama's plan calls for federal agencies to obtain 25 percent of their energy from renewable sources. The federal government's vehicles must also be greener in the years to come. Zero emission vehicles and hybrids must help reduce the government's transportation carbon footprint by 30 percent.
On the surface, it might seem like these measures represent some decent goals. On the other hand, myself and many other environmentalists will tell you that we can do much better over a ten year time frame.
The president mentioned that our economy can stay robust while promoting carbon cuts and renewable energy. Well, if this is true, then why are we not pushing for more aggressive numbers?
To be sure, it will take time to completely transform our society to that of one that is clean and sustainable. The fact remains that we can power our whole country with renewables alone. The only final hurdle that must be overcome is adequate energy storage technologies. However, we are well on the way to having cost effective, utility scale battery storage.
As I have shown in a past blog post on energy consumption, the residential and commercial sector of American energy consumption add up to approximately 41 percent. So while we are waiting for the government to do its part, American homeowners and business leaders can install renewable energy and make a big impact at the same time.
The President is absolutely right when he said that our economy can grow while we cut carbon emissions and invest in renewable energy. This is due to the fact that wind and solar power are now very cost effective.
The great thing about solar power, specifically, is that it can be utilized at all scales. From large utility scale installations, to a small residential solar array, we can all do our part.
Don't wait for the government to do your part. Homeowners can go solar and save money right now. Community solar programs are also being developed for renters or homeowners without a suitable roof or yard space.