An early April announcement from The White House (www.whitehouse.gov) details a push for further solar deployment while providing jobs to many of the country's out of work veterans.
The Department of Energy will be responsible for training 75,000 people to enter the solar industry, "some of whom will be veterans".
A primary program that will be launched is called the "Solar Ready Vets" program. This is a program that partners with the Department of Defense at 10 military bases across the U.S. Along with help from the Sunshot's Solar Instructor Training Network, the program will focus on training veterans to learn about all aspects of solar panel installation. This hands-on training will have veterans very qualified for solar power jobs in the growing solar industry.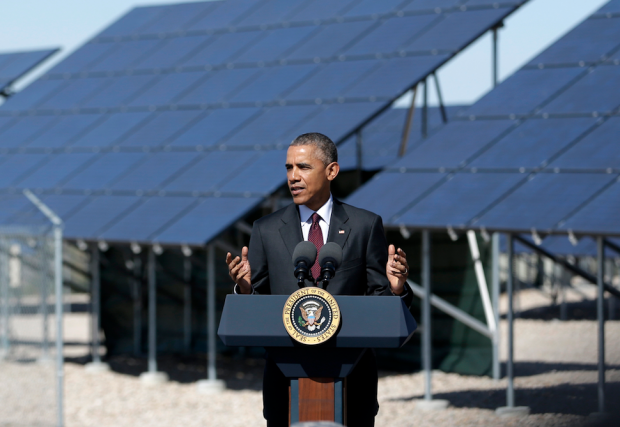 A major part of the present and future funding of the Solar Ready Vets program will be provided by the GI Bill. The Department of Veteran Affairs is a key point of support for developing the GI Bill for solar workforce training by reaching out to community colleges for further solar industry training.
The Department of Labor is also doing its part by making sure that veterans are aware of the Solar Ready Vets program in the last few months of their military service. This will provide a much smoother transition to the general workforce and help lower veteran unemployment.
This new veteran focused solar announcement by the President is further proof that the time for solar power has arrived. Solar power is simply a sound investment. Environmental reasons are no longer the only considerations for clean, renewable energy sources like solar and wind. These are now economically justified sources of energy that will provide the country with job growth and energy independence.
The President knows that he must do his part to help curb carbon emissions. He knows that we now have the affordable technology and the workforce to get the job done. Of course, it is easy to argue that more can be done. As prices for clean energy continue to fall, its presence in the private market will continue to explode, and much of the workforce will be veterans proudly joining the clean energy revolution.